We want to serve our city well.
Jesus made a difference because he gave himself away.

It's no different for us – a church that makes a difference is a church that gives itself away. Serving directly impacts lives for eternity!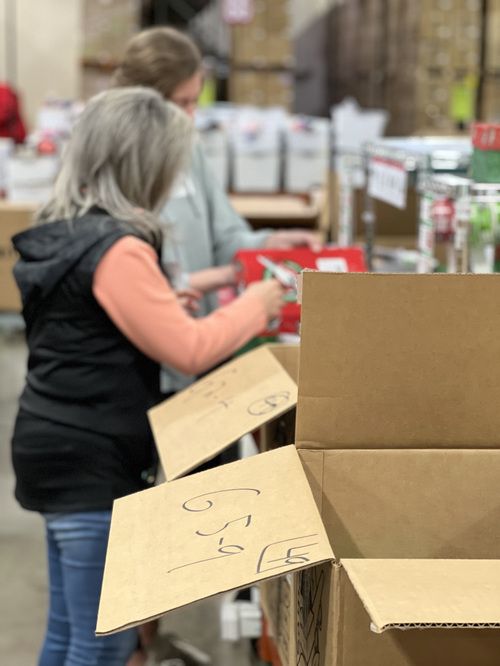 3rd Annual First Responders BBQ Lunch
Help us serve those who serve our community faithfully!
Volunteer for our 3rd Annual First Responders BBQ Lunch on Thursday, May 19th.
Operation Christmas Child
You do not have to wait for Christmas to get involved in Operation Christmas Child! We will be collecting items all year! We are excited to reach children internationally with the Gospel of Christ. Please bring your gift for a boy or girl ages 5-9 years old and drop off in the marked bins in the Worship Center Lobby or Preschool Lobby at any time.
Serve Our Ministry Partners
We reach people with Jesus by reaching their needs through our ministry partners. Click the button below for more information and contact info for our partners. For questions regarding our ministry partners, reach out to Ministry Associate,
Joey Davidson
.
Serving is the best way to connect, build community and live out the Gospel of Christ.
Serving Him is one of the greatest blessings we can experience as Christians. By using our spiritual gifts in combination with individual talents, skills and abilities we can meet needs and find new ways to bring people to Christ.
Current Serve Opportunities
Our worship team is holding auditions! If you feel like the Lord has called you to lead worship, and has given you a gift for it, we want you to audition! We're not looking for "perfect". We're just looking for people who love to worship, who love God and His church, and want to demonstrate that love of Jesus for others!
We partner with families as their children grasp the meaning of salvation, service, and what it means to have a relationship with Jesus.
Work with our audio/video team recording Sunday morning worship. No experience required!

Our Security Team keeps a safe worship and ministry environment a top priority at First Baptist Charlotte. These team members are committed to serving at least once a month, undergo training, and have a heart to serve. No prior experience is necessary.

The first friendly face members and visitors see when they worship each Sunday.
Meeting students in every place in their journey and leading to become fully devoted followers of Christ.
This producers-only market is a gathering spot around healthy food provided by local farmers and food artisans, and a place where all can build relationships around shared goals of educating on nutrition and wellness and addressing food insecurity in a fun urban setting.

Questions about volunteering?
We love to clarify volunteering requirements. Please reach out if you still have questions.